808 755 1064 3 wavelength diode laser hair removal machine all skin type- H8 ICE
Product Detail
Video
Product Tags
In order to provide you with optimal treatment possibilities, the portable laser ICE H8 comes with:
★ Versatile 808nm/808nm+760nm+1064m diode laser 3 spot sizes handpieces
★ Advanced cooling technology
The unique features of the Laser ICE H8 enable you to provide your patients with:
★ Maximal treatment comfort
★ Long lasting results
★ Suitable for a veriaty of skin types
Laser Power 1000w
12*24mm 12*16mm 12*12mm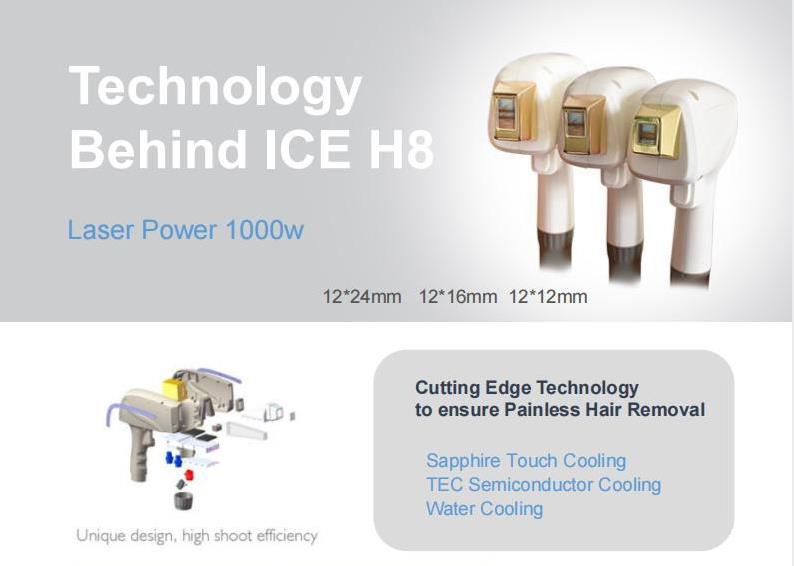 Advanced Graphical User Interface
*HR,SHR and SR three functions
*Using the intutive touch screen,you can select the required mode and programes.
*In each mode(HR or SHR or SR) you can adjust the settings precisely for the skin and hair type and
the intensity to obtain the required values for each treatment.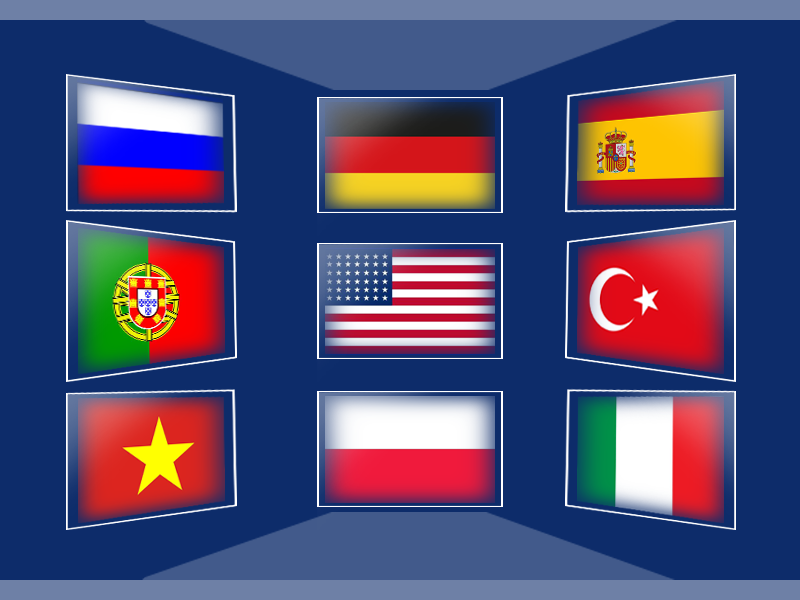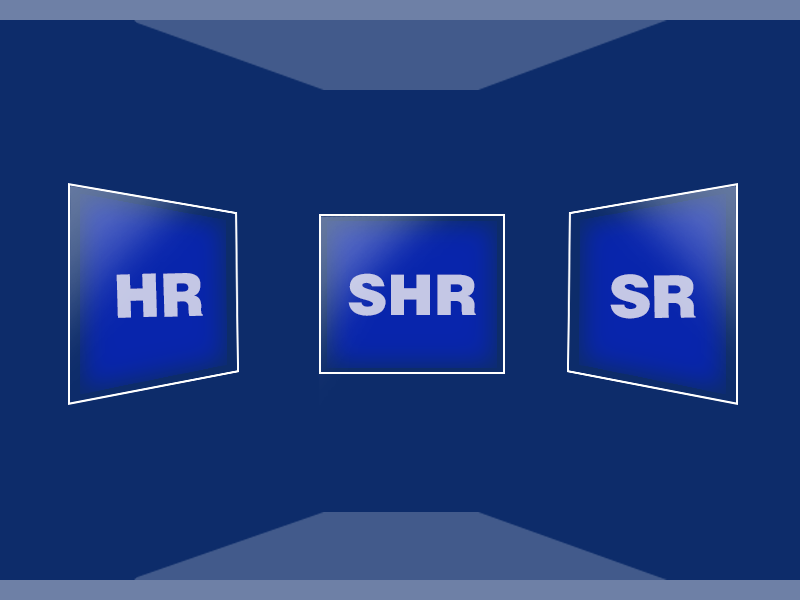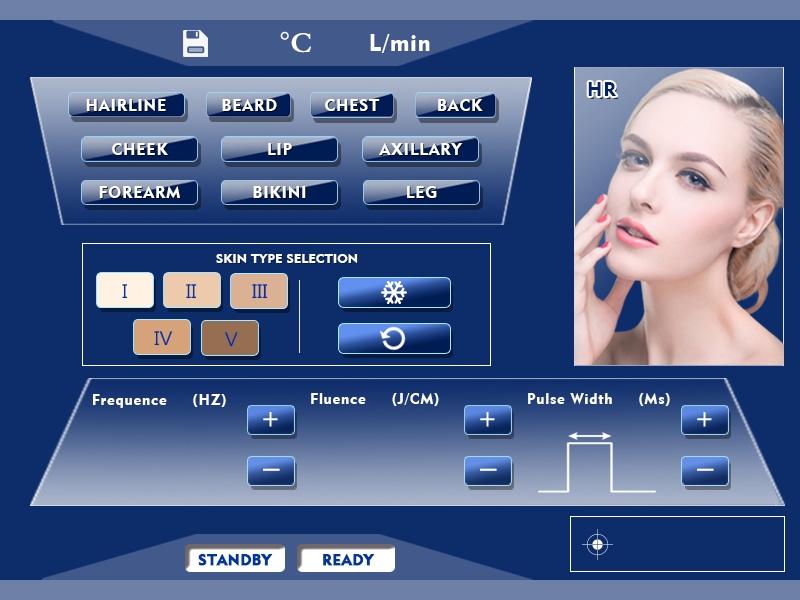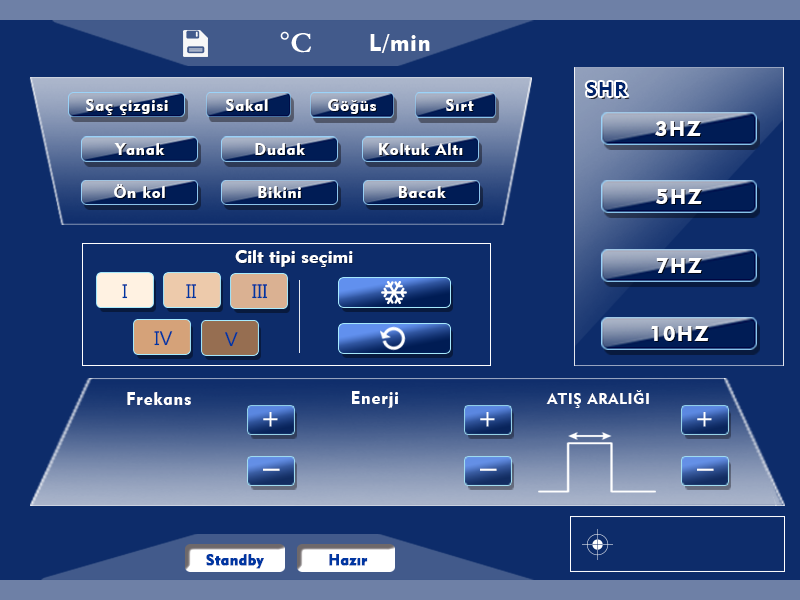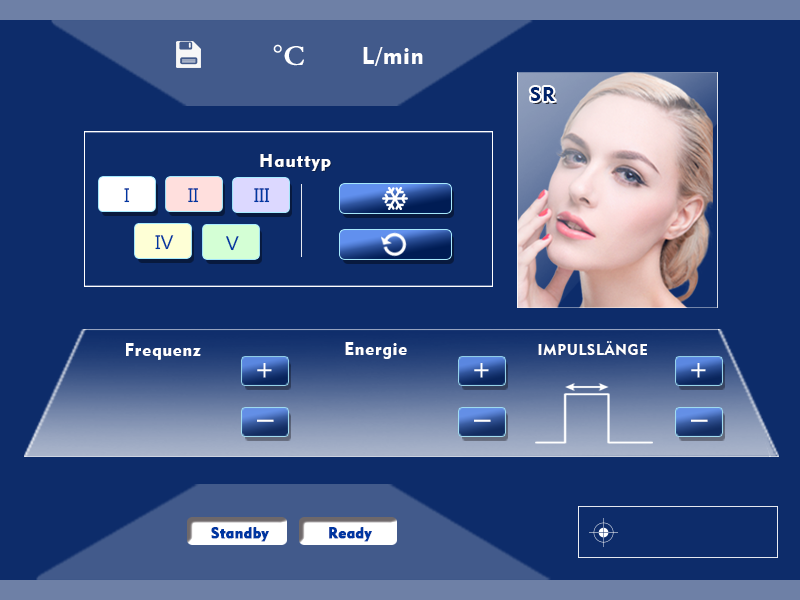 1.Skin is cooled before and during treatment.
2.Skin is compressed.
A laser beam is applied to the skin and the target is damaged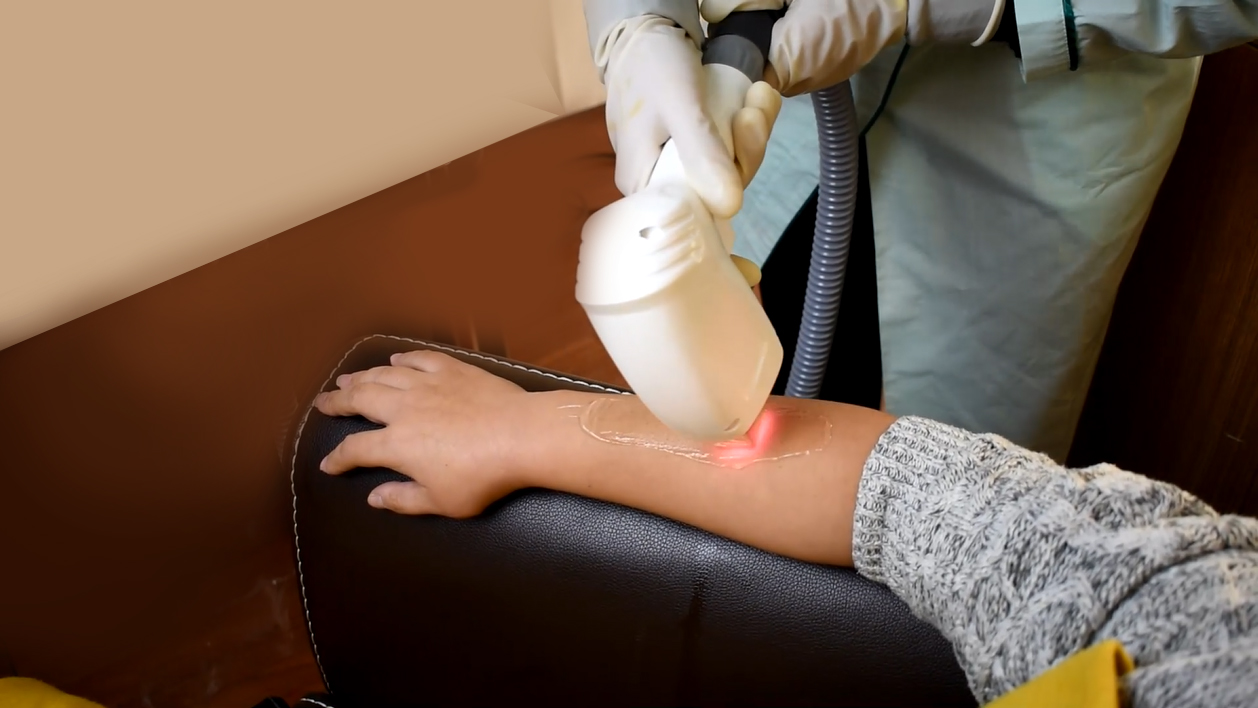 | | |
| --- | --- |
| Laser Type | Diode Laser ICE H8 |
| Wavelength | 808nm/808nm+760nm+1064nm |
| Energy | 1-100J/cm2 |
| Treatment head | Sapphire crystal |
| Pulse Duration | 1-300ms |
| Repetition Rate | 1-10 Hz |
| Interface | 10.4 |
| Output power | 2000W |
| Spot Size | 12*12mm/12*16mm/12*24mm |
| Cooling system | Water Chiller cooling +water cooling system+air cooling system+ Sapphire touch cooling |
| Power Supply | AC 220V 50Hz/ AC 110V 60Hz |
| Dimension | 720*520*600mm |
| G.W. | 43 KG |
Treatment should not be attempted on patients with the following conditions in the treatment area: any active infections or inflammatory skin conditions, Dysplastic nevi, tattoos, active cold sores, open lacerations or abrasions, viral, fungal, or bacterial diseases or a history of post inflammatory hyperpigmentation. The most common immediate responses of laser treatment for hair removal, vascular lesions, pigmented lesions are erythema, edema, perifollicular edema and perivascular edema, vascular bleaching, hyperpigmentation and hypopigmentation or textural changes of the treated areas.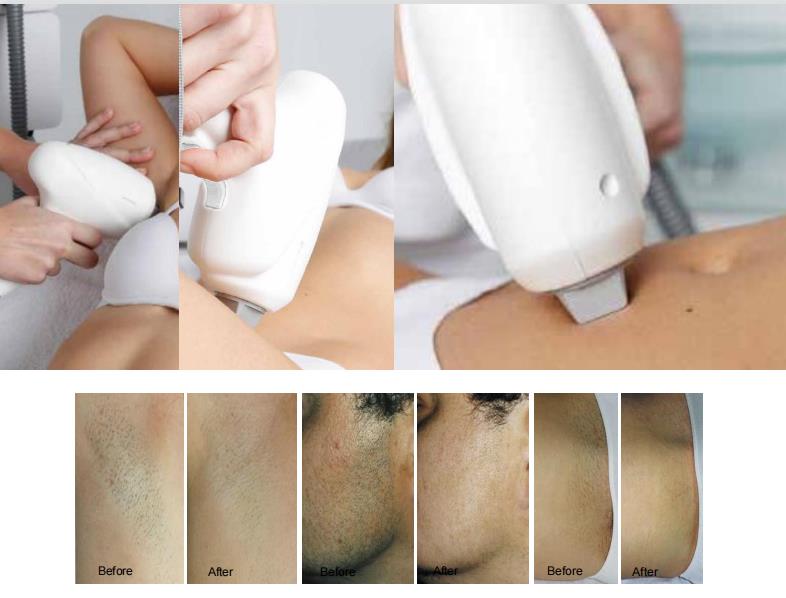 "I chose the laser ICE H8 for my practice because it uses an 808 diode and I am very pleased with my choice.
The results are outstanding and the treatment is most comfortable for the patients."
Adele Quintana, M.D.
"The laser ICE H8 is a fast and easy to use device. It is per- fect for treating all body areas .The cooling handpieces enables an effective and comfortable treatment for all of my patients."
Omar A. Ibrahimi, M.D., Ph.D.
---
---
Write your message here and send it to us