808nm Diode Laser Permanent Hair Removal Machine- H12T
Product Detail
Video
Product Tags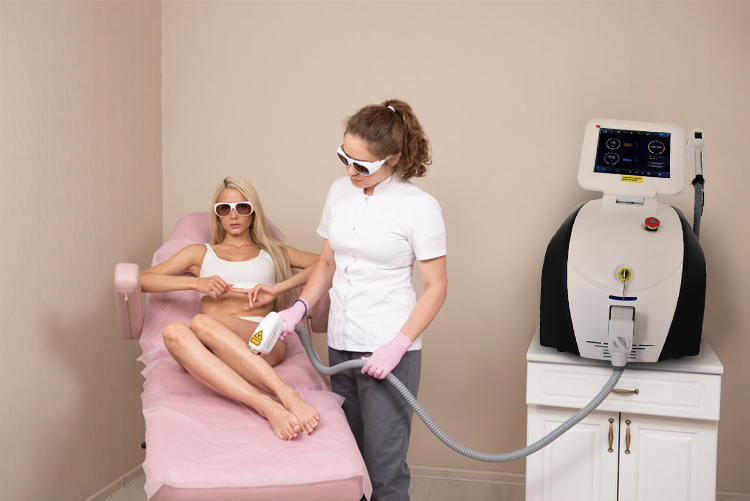 Treatment Principle
Diode laser hair removal technology is based on the selective dynamics of light and heat. The laser goes through the skin surface to reach the root of hair follicle; light can be absorbed and converted into heat damaged hair follicle tissue, so that hair loss regeneration without injury surrounding tissue. It provides less pain, easy operation, the safest, technology for permanent hair removal now.
The Diode laser is operating at a wavelength of Alex755nm, 808nm and 1064nm, 3 different wavelengths come out at the same time to work in the different depth of hair to   work full range permanent hair removal result. Alex755nm delivering powerful energy is    absorpted by melanin chromophore, making it ideal for skin type 1, 2 and fine, thin hair. The longer wavelength 808nm works deeper hair follicle, with less absorption of melanin, which is more safety for dark skin hair removal. 1064nm works as infared red with high   water absorption, it is specialized for dark skin hair removal including tanned skin.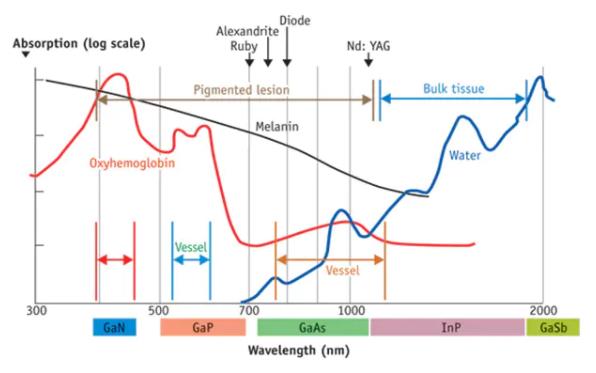 In order to provide you with optimal treatment possibilities, the portable laser H12T comes with:
✽ Versatile 808nm/808nm+760nm+1064m diode laser
✽ 2 spot sizes handpieces
✽ Advanced cooling technology
The unique features of the Laser H12T enable you to provide your patients with:
✽ Maximal treatment comfort
✽ Long lasting results
✽ Suitable for a veriaty of skin types
Permenent hair removal, better than IPL and E-light; Remove hair on different part of body effectively. Such as armpit hair , beard, lip hair, hair line, bikini line, body hair and other unwanted hair.
Also Relieve symptoms of speckle, telangiectasis, deep color naevus, spider lines, red birthmark and so on.
1.Safety and effectively hair removal on all skin types (I to VI) ;
2.With Sapphire Crystal on the treatment head that can be used forever;
3.Big spot size is quick and efficient for large area treatment;
4.Rotatable Color Touch Screen makes convinient operation;
5.Advanced cooling handpiece ensures patient safety and comfort.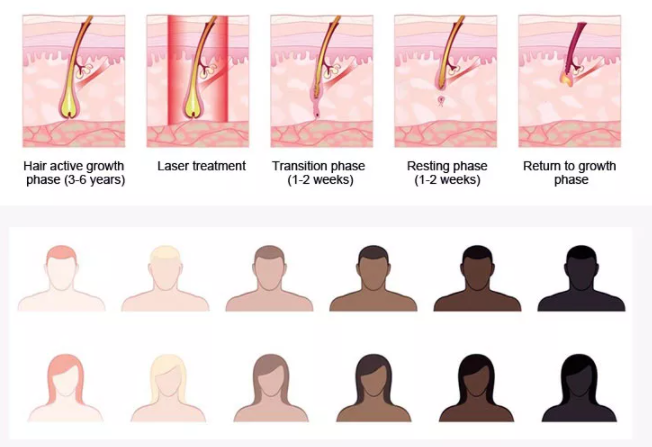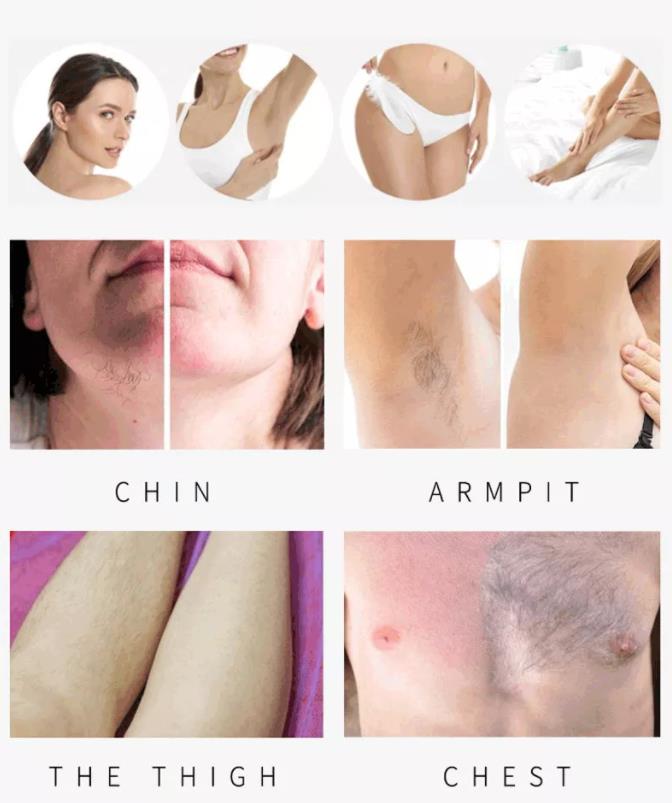 ---
---
Write your message here and send it to us