980nm diode laser for liposuction-980 Yaser Lipolysis
Product Detail
Product Tags
TRIANGELASER TR980 Laser lipolysis or assisted laser lipolysis is a new minimally invasive technique developed to remove adipose tissue due to selective interaction between the laser beam and adipose cells.The areas that can be treated are: waist, chin, inner/outer thigh, hips, buttocks, arms, face, male breast (gynaecomastia), back of the neck.TR980treatment is performed under local anaesthesia in day hospital. It is performed through the minimally invasive use of the laser with the optical fiber. In addition to removing adipose pads, it improves areas that have already been treated with previous conventional liposuction.At the same time, small blood vessels are coagulated to therefore reduce blood loss for the selective photocoagulation effect that is induced by laser light.It is also possible to perform dermal collagen photostimulation on the surface with a retracting effect on loose skin tissue. Cannulas used in laser lipolysis are a very thin size in mm and stitches are not needed at the end of treatment.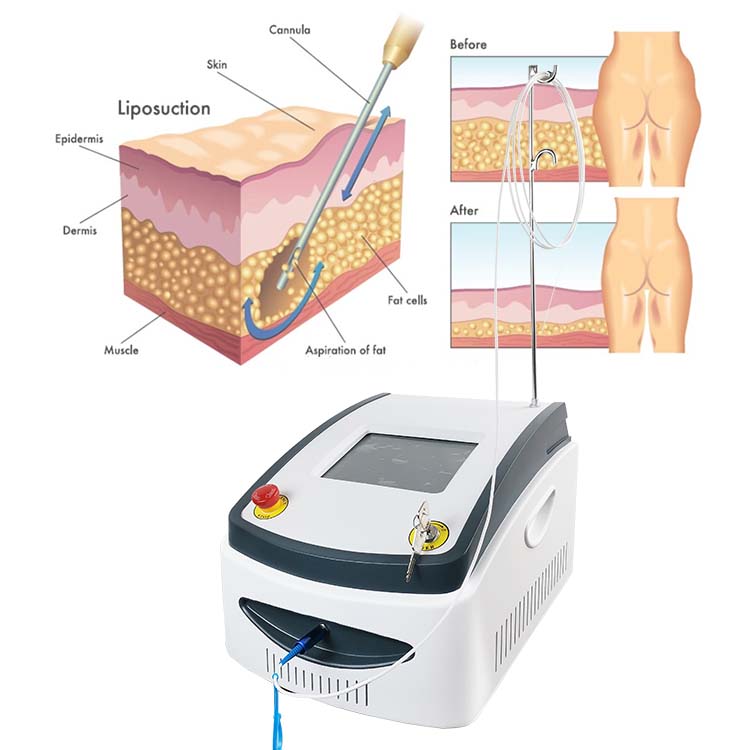 1.With laser lipolysis carried out with the YASER, fat cells are liquefied using a very precise laser beam. The energy of the diode laser is converted into heat and this gently dissolves the fat tissue. The capillaries supplying blood and the surrounding connective tissue are also heated during the process.This heating results in immediate hemostasis and, via the regeneration of collagen fibers, leads to a visible tightening of the subcutaneous connective tissue and skin.
2.In addition to achieving effective lipolysis, the thermal energy generated by the 980 nm diode laser contracts existing collagen and elastin fibers and stimulates the formation of new collagen for firmer, tighter-looking skin.
3.Advantages over traditional liposuction, such as shorter recovery time, milder surgical trauma, decreased blood loss, as well as less pain, bruising, and post-surgical swelling, have been demonstrated. The improvement in elasticity and retraction of the skin promoted by laser lipolysis have made this technique an interesting alternative for defining the body's contour. Like tumescent liposuction, laser lipolysis can be performed in an outpatient setting, yielding high rates of patient satisfaction and low rates of complications.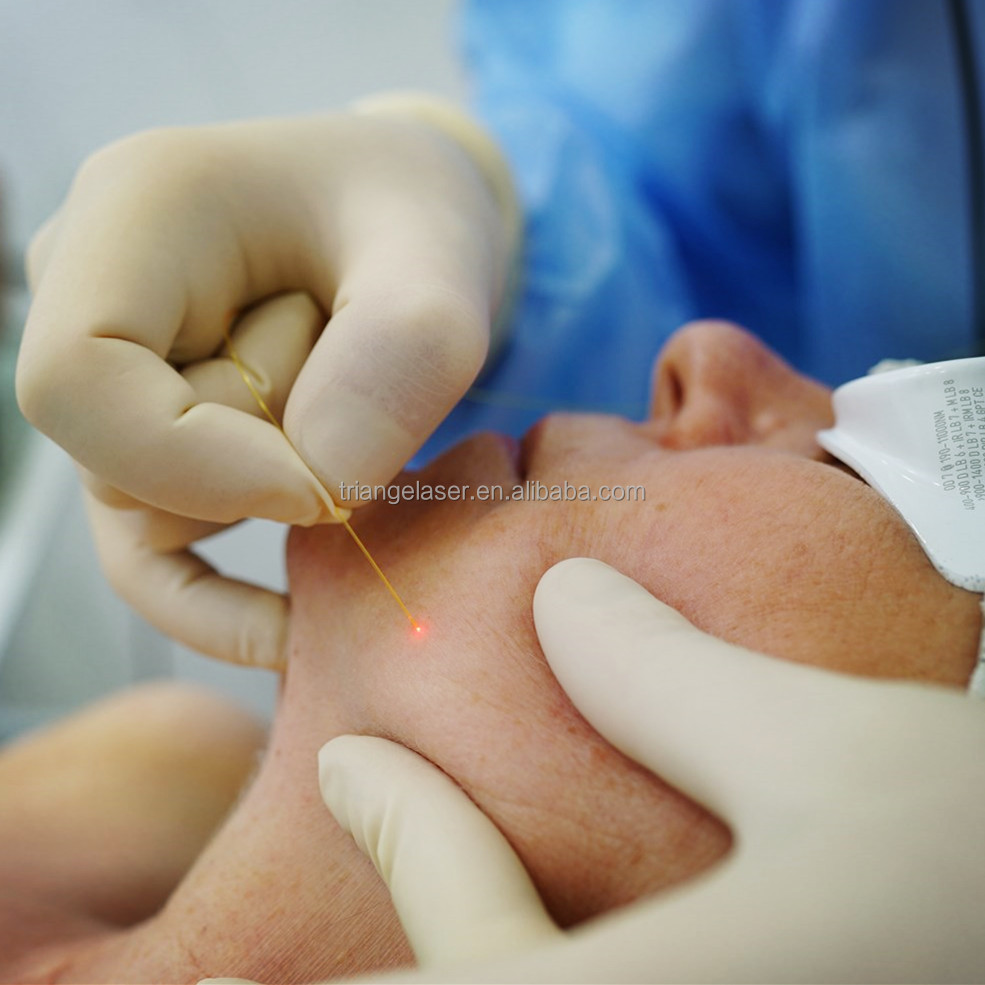 Protocol Of The Procedure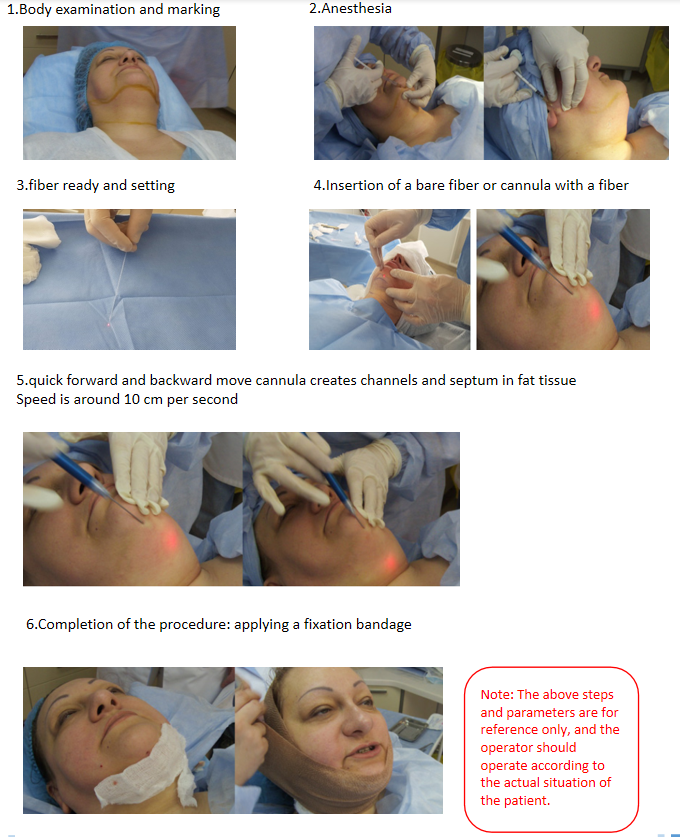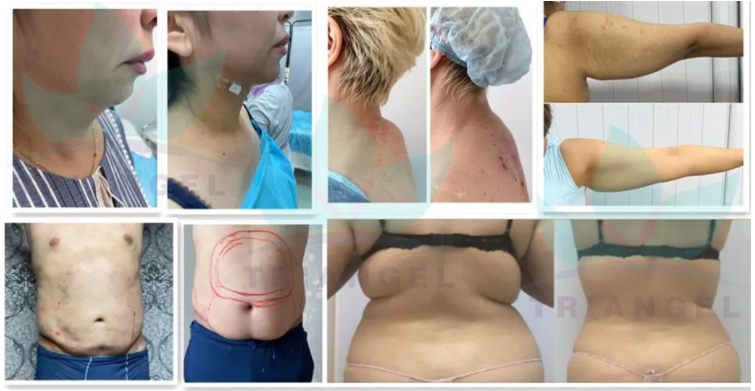 | | |
| --- | --- |
| Model | YASER |
| Laser type | Diode Laser Gallium-Aluminum-Arsenide GaAlAs |
| Wavelength | 980nm |
| Output Power | 30w |
| Working modes | CW and Pulse Mode |
| Aiming Beam | Adjustable Red indicator light 650nm |
| Fiber diameter | 0.4mm/0.6 mm/0.8mm Bare fiber optional |
| Fiber connector | SMA905 international standard |
| Pulse/Delay | 0.05-1.00s |
| Net Weight | 5kg |
| Gross Weight | 22kg |
| Size | 48*40*30 |
---
Next:
Low Price For China Professional Medical Beauty Equipment Fat Freeze Slimming Beauty Machine with CE-Cryo II Pro
---
Write your message here and send it to us