Triangelmed is one of the leading medical technology company in the field of minimally invasive laser treatments.
Our new FDA Cleared DUAL laser device is the most functional medical laser system currently in use. With extremely simple screen touches, the combination of two wavelengths at 980 nm and 1470 nm can be used together. Our device has Diode laser technology. It is a user-friendly, versatile, universal and economical technology.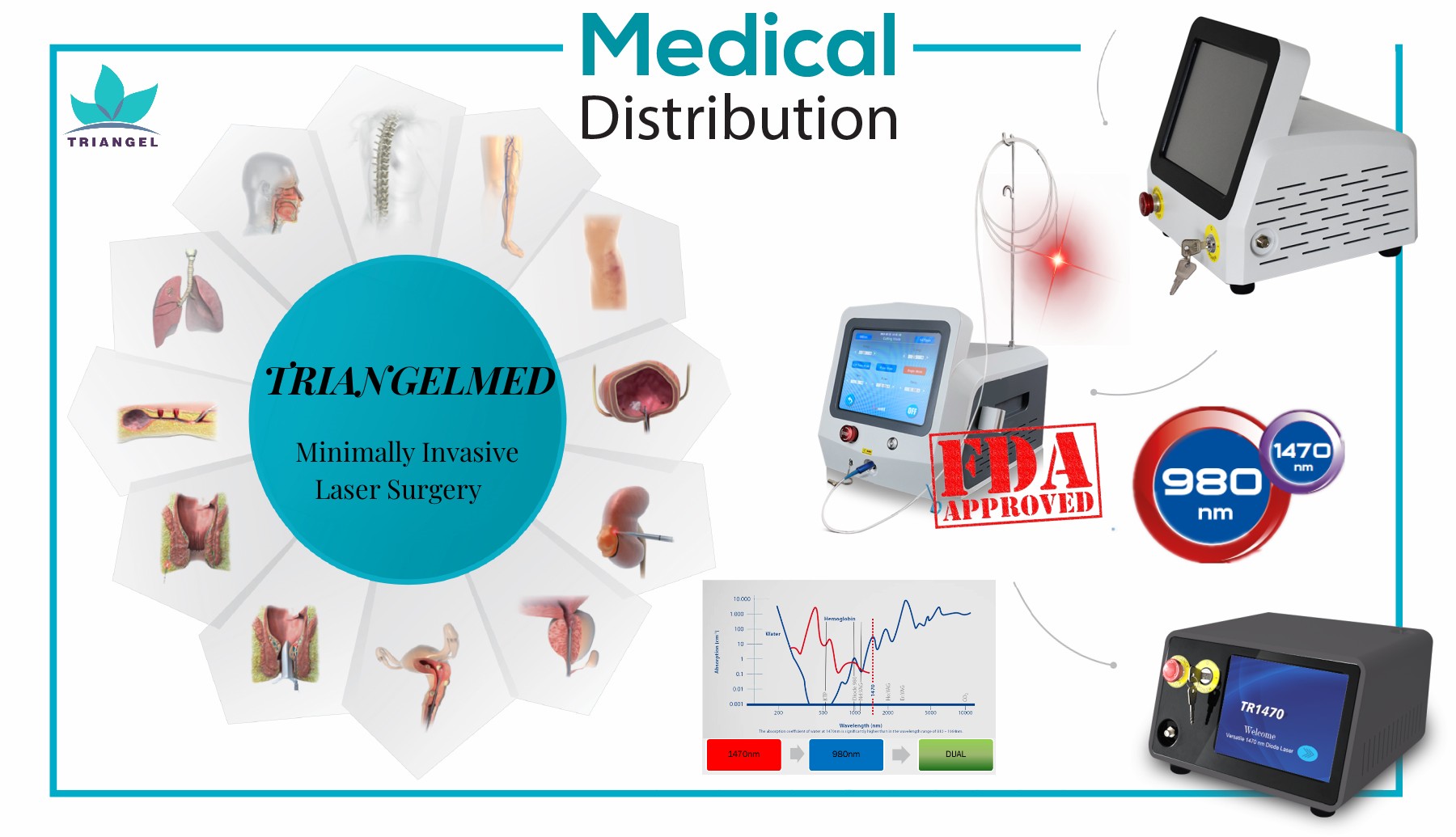 Using Triangelmed Laseev Laser,each wavelength can be individually selected or blended together to offer the perfect desired tissue effects such as incision, excision, vaporization, hemostasis and coagulation of soft tissue. For the first time the clinicians can perform laser surgery selectively, with settings individually tailored to the tissue type and the desired tissue effects and thus corresponding to the therapeutic needs.
The following are the applications in which the  DUAL 980nm 1470nm can be used :
Phlebology, Coloproctology, Urology, Gynecology, Orthopedics, ENT, Ophthalmology, Sports treatments, Aesthetic surgery(Laser Assisted Lipolysis/Endolifting/Spider Vein Removal/Nail Fungus Treatment);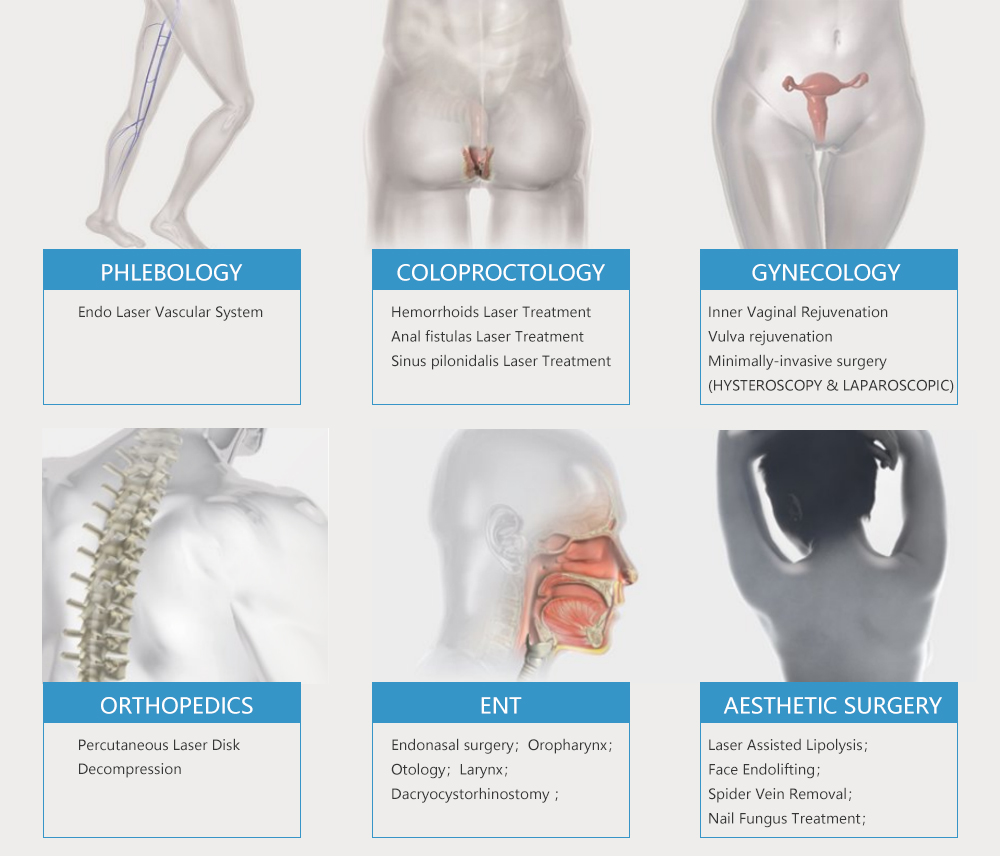 Advantages
Versatile and universal
Broad spectrum of minimally invasive therapeutic laser applications,each application is configured with a different treatment handle and fiber;
User-Friendly
Intuitive use with 10.4inch big touch screen and fast set-up;
Selection between pre-set modes or individualized settings;
Red aiming beam
Economic
3 in 1 Laser ,Two wavelength in one compact and space-saving laser system;
Multidisciplinary use;
Low-maintenance and reliable laser diodes;
---
Post time: Aug-23-2023