Cryolipolysis, Cavitation, RF, Lipo laser are classic non-invasive fat removal techniques, and their effects have been clinically verified for a long time.
Cryolipolysis (fat freezing) is a non-invasive body contouring treatment which uses controlled cooling to selectively target and destroy fat cells, providing a safer alternative to liposuction surgery. The term 'cryolipolysis' is derived from the Greek roots 'cryo', meaning cold, 'lipo', meaning fat and 'lysis', meaning dissolution or loosening.
How Does It Work?
The cryolipolysis fat freezing procedure involves the controlled cooling of subcutaneous fat cells, without damaging any of the surrounding tissue. During a treatment, an anti-freeze membrane and cooling applicator is applied to the treatment area. The skin and adipose tissue is drawn into the applicator where controlled cooling is safely delivered to the targeted fat. The degree of exposure to cooling causes controlled cell death (apoptosis)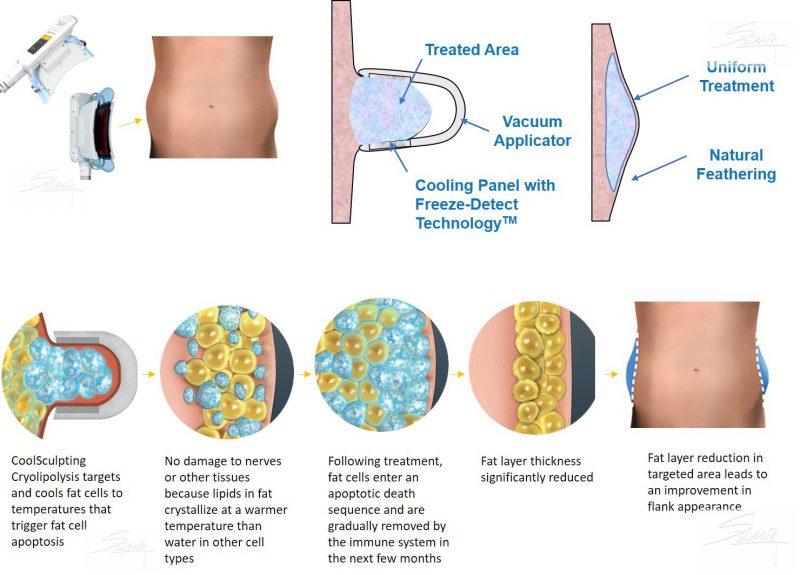 Cavitation is a non-invasive fat reduction treatment that uses ultrasound technology to reduce fat cells in targeted parts of the body. It is the preferred option for anyone who does not want to undergo extreme options such as liposuction, as it is does not involve any needles or surgery.
Treatment principle:
The procedure works on the principle of low frequency. Ultrasounds are elastic waves that are not audible to people (above 20,000Hz). During an ultrasonic cavitation procedure, noninvasive machines target specific body areas with Ultra sound waves and in some cases, light suction. It uses ultrasound, without any surgical operations needed, to efficiently transmit an energy signal through human skin disrupting adipose tissue. This process heats and vibrates the layers of fat deposits below the skin's surface. The heat and vibration eventually causes the fat cells to liquefy and release their contents into the lymphatic system.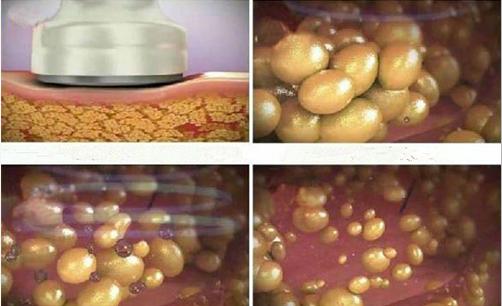 3.Lipo
HOW DOES LASER LIPO WORK?
The laser energy penetrates down to the fat cells and creates tiny holes in their membranes. This causes the fat cells to release their stored fatty acids, glycerol, and water into the body and then shrink, potentially resulting in lost inches. The body then flushes out the expelled fat-cell contents via the lymphatic system or burns them for energy.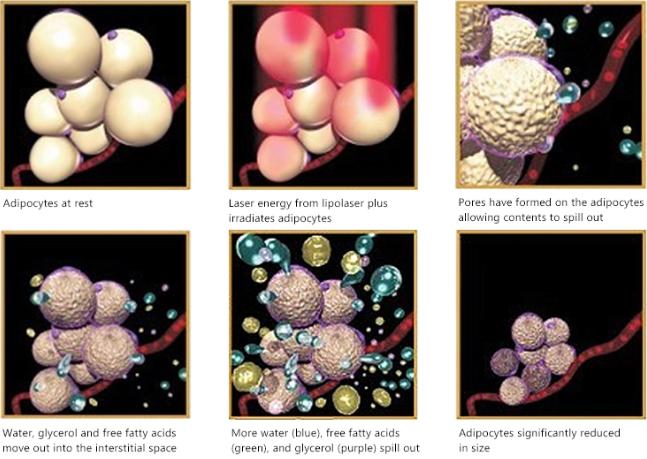 4.RF
How Does Radio Frequency Skin Tightening Work?
RF skin tightening works by targeting the tissue beneath the outer layer of your skin, or epidermis, with radio frequency energy. This energy generates heat, resulting in new collagen production.
This procedure also triggers fibroplasia, the process in which the body forms new fibrous tissue and stimulates the production of collagen, causing collagen fibers to become shorter and more tense. At the same time, the molecules that make up collagen are left undamaged. Skin elasticity increases and loose, sagging skin is tightened.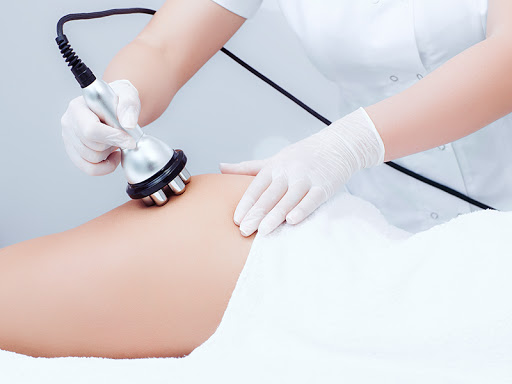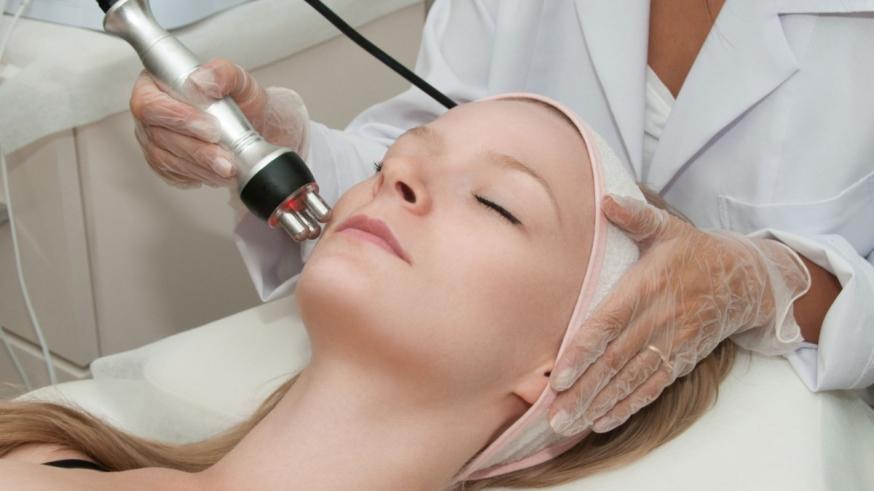 ---
Post time: Mar-08-2023